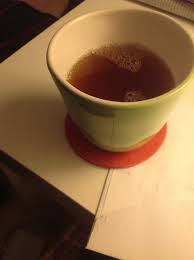 It appears two of my favourite Beasts of Brewdom will be descending on the World Tea Expo in Vegas, and I simply wanted to raise my cup to them both.
Here's to you, Geoff. And Robert? I suppose here's to you, as well.
This cup of green I'm enjoying in your honour? It's not particularly refined. It's even got a bit of a kick. The rough around the edges nature of this tea seems to fit perfectly with my toast.
Hope you have a great time together, and I look forward to when the three of us are simultaneously in the same place. Wishful thinking, eh?