So, Robert "The Devotea" Godden issued a challenge – specifically to his fellow Beasts of Brewdom, and to the male communi-tea in general. He asked others to challenge us to write a blog post with a title chosen from the Mills and Boon romance novel catalog. Naturally, I took up the challenge.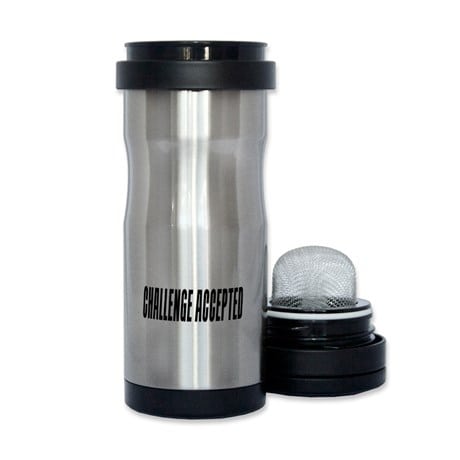 Heck, I even challenged myself. The perfect title I selected was When the Smoke Clears. That would be easy. I could do something on Lapsang Souchong without much difficulty. Then Robert wondered – slightly perplexed – why I was challenging myself. He had a point. That seemed a little, uh, masturbatory. It was more fun if someone else issued the challenge.
And someone did.
Tea Trade's Jackie challenged me to the title Rita of the Recovery Room, and additionally suggested that I date a nurse for research purposes. My mother always said I should date a nurse, but that was asking too much of li'l old me. All said, I agreed to use the title.
Around the same time, Rachel "I Heart Teas" Carter reissued the challenge to use the When the Smoke Clears title. Huh . . . well . . . now I had two to contend with. I mean, I could've just chosen one and been done with it, but I suck at making decisions. I chose to meld the two: When the Smoke Clears: Rita of the Recovery Room.
Over the course of a work shift, I thought of the perfect fictional short story for just such a title. Synopsis:
When Rita Farnsworth became a nurse, she never thought she would be sent to another solar system. Earth was near death, and the only habitable discovered world was a lush super-earth dubbed Falme-351. Unfortunately, a sentient race already existed there – a bipedal, worm/humanoid hybrid species.

Technologically un-advanced, though they were, the Falmites had one advantage. They reproduced through mitosis. If one of them died, two more would take its place, thus replenishing their numbers. Human colonists were losing the inevitable war that followed.

Until . . .

A wounded Falmite was captured and brought to the makeshift hospital where Rita worked. Since she was the only one with any xenobiological experience, she was put in charge of the native's care. And to prep him for interrogation.

Over the course of weeks, she and the Falmite formed a wordless bond. She also learned that they smoked the leaves of a native plant, and decocted them in hot water for rejuvenation. The native shared some with her. It reminded her of Lapsang Souchong she used to have in her youth in England.

The day came when the Falmite was removed from her care. She tried to inform her superiors of her findings. They told her that, "This must not get out. We cannot humanize our enemy."

She never saw the Falmite again.

Months later, she was called away to administer care to soldiers on the front line. A Falmite settlement had been burned to the ground. Amidst the burning debris, she caught a familiar smell. Leaves from a nearby bush were smoldering; leaves from the same plant for Falmite "tea".

When no one was looking, she began to pick.
I informed Robert that I had such a story in mind.
He reminded me, "Did you miss the words "non-fiction" in the rules of the challenge?"
"Fuck," I replied.
"Indeed," he returned.
Shortly after that, Niraj "Happy Earth Tea" Lama challenged me with another title: The Rebel Bride. Over the course of the day, I thought of how that would  alter the "Rita" story I had already devised. If I had thrown a romance in there, wow . . . weird. A woman falling in love with a worm. It wouldn't have been the worst pairing out there. Heck, I read a story about a man falling in love with a primate. There was a whole genre of "literature" about women being seduced by dinosaurs.
But I couldn't . . .
After all, the original challenge was for a nonfiction blog, and that's what I was going to do. I just had no idea how I would find such an approach for a title like When the Smoke Clears: Rita, the Rebal Bride of the Recovery Room. Then it occurred to me.
Writing a fictional story was against the rules of the challenge, but writing about writing about a fictional story was not. I primed the kettle, broke out some of my stores of Lochan Tea Castleton Moonlight (my favorite Darjeeling oolong), and plugged away.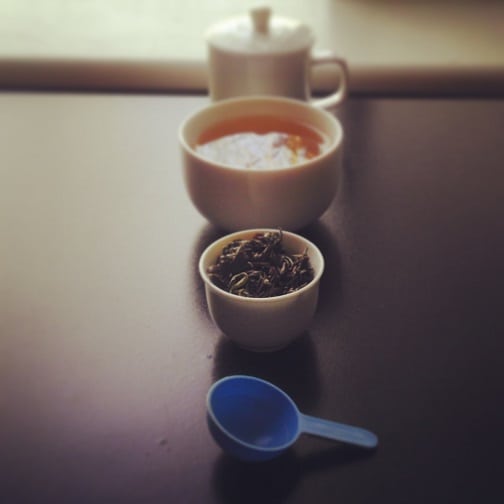 And that, dear folks, is what you just read.
Challenge concluded. (With a dash of cheating.)